All of these pieces of jewelry have already found homes, so don't fall in love with one.
Quirky SuZ jewelry is one-of-a-kind, but if you like these pieces, ask if I can make something using the same materials. I might not be able to get similar components, but it doesn't hurt to check.
Each of the hat pins includes lampworked beads made by Cool Ray! He's going to make more & you'll see them in Quirky SuZ jewelry.
I like doing a lot of things, so here you go.
As I said, this gallery is quirky!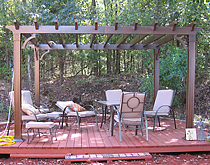 Contact me if you have any questions or comments.
Thanks for looking! Enjoy!