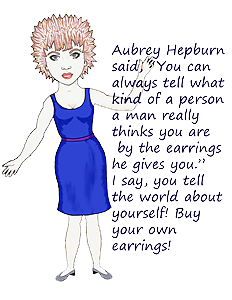 Quirky SuZ jewelry items are designed & made by yours truly, Suzanne M. Miner. Each piece is unique & one-of-a-kind!
I like to use a wide variety of materials & combinations of colors. Mixing textures is a creative challenge of jewelry work. Stones mixed with pearls, crystals with rough nuggets & other seemingly contradictory choices create a unique style to my designs. I strive for quality construction & ease of wear. Some items are just one piece that easily stands on its own, while others have multiple strands to mix & match as you choose.
Silver pieces are sterling silver unless noted otherwise. Gold pieces are 14 or 18k gold, gold vermeil or gold-filled & will be identified in the descriptions. I describe each piece as carefully as I can including materials, lengths & sizes.
Enjoy!!
Our customers want unique items to reflect their personality & style. Hopefully I've made something that will find a quirky owner who will enjoy it thoroughly.