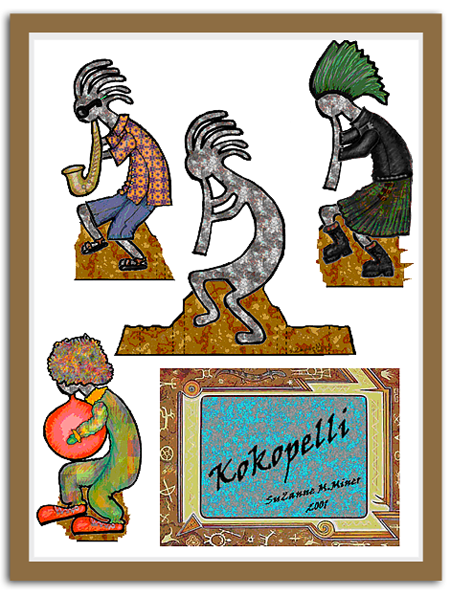 Kokopelli is the flute player & fertility deity in several Southwestern Native American cultures. The symbol has come to be a generalized southwest image in recent years. One day I was looking at it & imagined a punk mohawk instead of his usual head outline. From there, it just got stranger. Besides, I like saxophones & surfers & clowns....
Enjoy the quirkiness & don't take it too seriously. Have fun!
Cover + 2 pages ..... doll & stand ..... 3 outfits with accessories ..... instructions
Each doll is signed by the artist.
Suggestions for display:
Cut out doll & outfits & mat with decorative items in a frame or shadowbox.
Dress the doll in an outfit & place on a pretty piece of paper or cloth. Display in a two-sided acrylic frame with magnets that make it easy to swap outfits as you choose.
Put magnetic tape or paper on the doll & outfits for a fun display on fridge or board.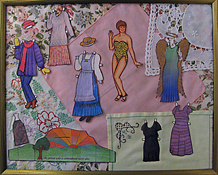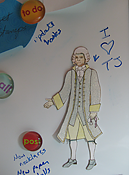 Store under construction - email for more information. Thanks!
All Quirky SuZ paper dolls are professionally printed on heavy paper & card stock. Each set is carefully packaged in a vinyl envelope & shipped flat in a sturdy package.