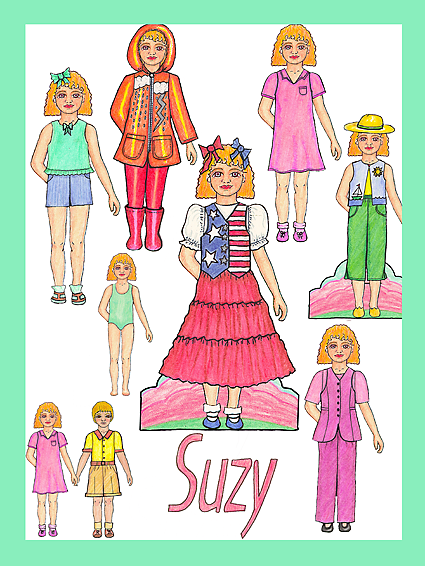 Suzy & Ray were created in 1999 for a workshop I presented at a doll convention in Washington DC. The dolls went with a coloring book that I will be reissuing later this year. Suzy is a little charmer with her big eyes & sweet smile. I hope you will enjoy playing with this fun set. As shown in the picture, Suzy & Ray are made to go together if you want to get them both.
Cover + 2 pages ..... doll & stand ..... 6 outfits ...... 12 accessories .... instructions & information
Each doll is signed by the artist.
Buy both sets together for a special deal!
Suggestions for display:
Cut out doll & outfits & mat with decorative items in a frame or shadowbox.
Dress the doll in an outfit & place on a pretty piece of paper or cloth. Display in a two-sided acrylic frame with magnets that make it easy to swap outfits as you choose.
Put magnetic tape or paper on the doll & outfits for a fun display on fridge or board.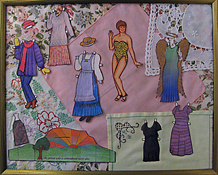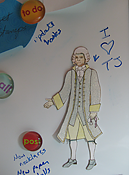 Store under construction - email for more information. Thanks!
BOTH Suzy & Ray
All Quirky SuZ paper dolls are professionally printed on heavy paper & card stock. Each set is carefully packaged in a vinyl envelope & shipped flat in a sturdy package.